Main content starts here, tab to start navigating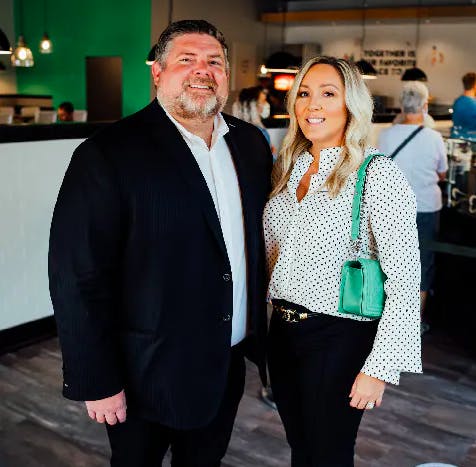 When Luke Christian left his rural South Georgia home for college, he never dreamed that one day he would come home to open a restaurant. Bringing together big taste and bold flavors with the Southern hospitality of his youth, Luke opened his first restaurant in Douglas, GA during 2007, serving freshly prepared Tex-Mex favorites.
Surcheros quickly became a community favorite, a place where they remembered your order and your name. It wasn't long before others heard about this concept and wanted to open a Surcheros in their town, too. That's when founder Luke Christian, and his wife, Nicole, began to dream bigger.
With a shared vision of expansion and love of community, Surcheros began franchising in 2017. The re-branded Surcheros Fresh Mex completed remodels of its existing locations and supported new franchisees across South Georgia and into Florida as they introduced their own communities to Surcheros.
As an emerging brand poised for expansion and growth into the Atlanta Metro and the Southeast, Surcheros moved its corporate headquarters to Alpharetta, GA. A new flagship restaurant followed, with the downtown Alpharetta location opening on South Main Street in May of 2022.
Luke, Nicole and the entire Surcheros organization are excited to continue their success with 26 Southeast locations and more coming to communities in Florida, North Georgia and South Carolina.
No matter where you are, Friendly Tex-Mex, Fresh Every Day is what you will find at Surcheros.